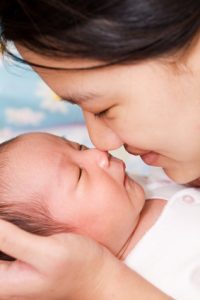 Mommycare is committed to provide quality confinement care experience to its clients. Our chief trainer, Madam Au has more than 15 years of post-natal care experience as a confinement nanny herself. In addition, she had been involved in running a successful Chinese herbs trading business for more than 20 years. She is not just certified hospital trained – Thomson Medical Centre and very experienced in confinement care but also knowledgeable in applying all the necessary herbs in preparation of nutritious confinement food and tonics.
All our confinement nannies are carefully screened and the related skills and knowledge which include baby care, post-natal care, confinement food cooking, hygiene practices, Chinese herbal and lactation know-how will be assessed accordingly. In addition, all our confinement nannies have gone through an Intensive In-house Confinement Care Training Programme to further enhance their professionalism.
We have put in place a Free Replacement Policy so to put our clients in the peace of mind while a nanny replacement is required under unforeseen circumstances. *Terms and conditions apply.
We do understand that our clients might have to cancel their booking prior to the commencement of the confinement nanny service due to some last minute changes. Therefore we made a Refund Policy available so that up to 50% of the deposit paid can be refunded based on the amount of advance notice given.
Please contact us NOW for more details.