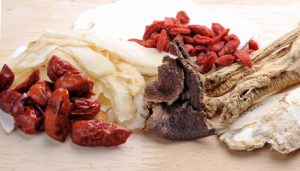 Mommycare is providing Confinement Herbs Purchase Service to its clients. This value added service is aimed to supply premium quality confinement herbs with reasonable price to our clients. This will free our valuable clients from the hassle of sourcing for the right herbs to purchase and in return saving a lot of their precious time. We will never compromise on the quality of herbs supply as our clients deserved the best health nourishment derived from the tonics prepared with these herbs eventually.
The confinement herbal package includes:
1 month supply of high quality confinement herbs*.

1 month supply of Red Dates Tea ingredients.

10 days supply of herbal bath ingredients.

Free delivery of herbs to client's residence.
*There are 9 essential types of herbs which consist of Korean Ginseng, American Ginseng, Tangshen, Huang Qi, Dang Gui, Wolfberry, Fu Shen, Shan Yao and Longan.
Please click here to check out our Latest Promotions!