We have served many of our happy and satisfied clients and would like to share their comments on the confinement care experience provided by Mommycare. The following are the feedback given by our valuable clients:
"I received total dedication & care from the assigned nanny. Beak Yoong. Not only does she ensure I regained my health quickly by brewing suitable tonic soups, she gave very helpful advice on breastfeeding. Apart from these, she is very forthcoming in sharing tips and advice in caring for the baby. Having said that, she is not at all insistent in her methodology but open to other alternatives. A wonderful help to me & my husband and our first newborn. Thank you Raymond (consultant) for assigning a committed nanny to us and your help rendered in all our queries!" Ms Carolyn
♥♥
"The nanny was very responsible in taking care of baby, efficient in her duties, good cooking, excellent with baby care and stimulating baby. Raymond (consultant) was very approachable and efficient in helping me find a nanny." Ms Celine
♥♥
"Raymond (consultant) is very responsible and professional in his dealings with me. The nanny, Madam Loh, whom he had assigned to me is very responsible and took good care of my baby and myself. She is very easy-going and was able to get along with my family. Thank you Raymond and Madam Loh for all the help rendered in the past one month." Ms Lynn
♥♥
"The nanny provided by Mommycare is to my satisfaction. She does the housework voluntarily. Most importantly, she dotes on my baby son and looks after him well. He is cranky and wakes up often at night, refusing to sleep well and she still takes care of him without complaints. She cooks well and often gives me advice on what to do during confinement period. It is a great help such that I can rest well!" Ms Tang
♥♥
"The nanny took initiative to do the tasks and her cooking skill is quite good and she varies her dishes. She takes an effort to take care of the baby. I am pleased and satisfied with the agency for finding me a nanny which is beyond my expectation." Ms Sng
♥♥
"Satisfied service provided. Nanny is knowledgeable and responsible. She can cook very nice confinement food. She is very patient when handling baby. She is friendly and able to share her 'secret recipe' based on her knowledge. I will definitely look for her if I have third baby. Thank you Mommycare Confinement Nanny Services of the arrangement and special price on the herbal package (value for money)" Ms Mak
♥♥
"Overall, I'm very happy with the agent for finding me such a good nanny at short notice. The nanny did a very good job in taking care of me & my baby girl. She really put in care & effort to her and very doting on her. Also, her attitude is great, indeed a great help to us during this period especially she agreed to extend 1 more week despite late notice as my baby suddenly have to go through a day surgery. Really appreciate her help & caring towards us." Ms Joanne
♥♥
"The nanny is very polite and experienced. She is very helpful and always offers help in many areas. She takes good care of both me and my baby. With her around, I am worry-free and could rest well. Thanks to Raymond (consultant) for recommending this nanny to us." Ms Rosalind
♥♥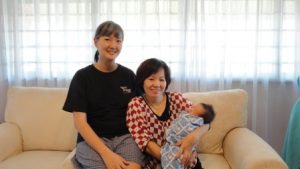 "A big thank you to Raymond (consultant) and Aunty (nanny) for taking care of our baby, especially at a short notice. We appreciate the hard work that Aunty put in & she was very supportive in my effort in total breastfeeding. Thanks to Raymond in listening patiently to my concerns & questions!" Ms Chia
♥♥
"Nanny Loh is a very good and experience nanny. She treated my family as her own. She is also a very caring and helpful lady. She cooked very well on confinement food and take very good care of my baby as well as my little daughter who is 2 years old now. Thank you to Mommycare Confinement Nanny Services. We like her service very well. Keep it up! Great!" Ms Keum
♥♥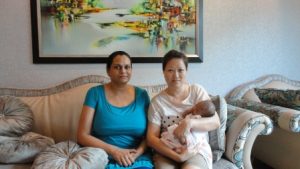 "I would like to appreciate the company's effort to provide me with a good English speaking nanny. Kum Wai (nanny) has been quiet, sincere, hardworking, cheerful, took good care of the baby. She also showed interest in learning new things for baby care. Overall I have been very satisfied with the service." Ms Shalini
♥♥
"Raymond (consultant) has provided me with an experienced nanny who has given me great help during my confinement. I will recommend the agency to my friends in future! Ms Ang
♥♥
"Nanny really helped me a lot. I really appreciate her help & extra caring for myself & my family as well. She shows care and concern about baby. Also her attitude is great, especially when baby needs to go hospital. She is very flexible and quick in response. Overall, she is great with no doubt. Thank you to Raymond (consultant)!" Ms Hong
♥♥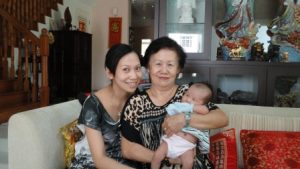 "Agency service is good, reply in fast. I like the service of providing herbal, is very convenient. Nanny is experienced, take good care about baby, even though cooking is slightly different from Singapore style but everything is fine and good." Ms Chuah
♥♥
"The above nanny provides excellent care to our twin baby girls. She cooks very well and customizes the meals according to the mother's health condition. Our twin girls feel very comfortable and secure under her care. I strongly recommend her to all parents who need a confinement nanny. The Mommycare agency also provides excellent customer service. The constant follow-up calls give us an assurance that the nanny will be available upon our delivery. Thank you very much to Raymond (consultant) and Auntie Ng (nanny). With you guys help definitely make my confinement period a pleasant and happy one." Ms Goh
♥♥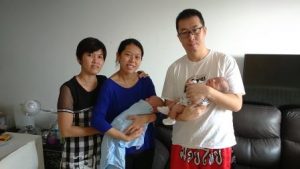 "Auntie Lean (nanny) is an excellent confinement nanny. My husband and I would have been miserable without her helping with the night feedings and soothing their tantrums, and even when she is pulled an all-nighter, she still managed to do the confinement cooking for me and help with the household chores. We were very impressed with her energy level and dedication to the well-being of our twin boy and girl." Ms Kim
♥♥
"Mdm Low (nanny) is a responsible nanny who is good at cooking the confinement food and tonic. My twins were well taken care of and saved me a lot of night feeding. Will recommend Mdm Low in future." Ms Jessie
♥♥
"Nanny Janet has been a great help during my 1 month confinement period. She took a good care of our twins and cook well for my confinement food. She is patient and especially during night time when my babies cranky while I need to rest." Ms Yuni
♥♥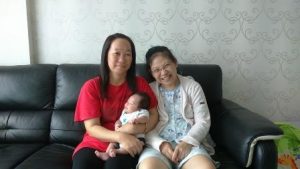 "Good and she (nanny) is respectful. She also teaches me how to change diapers, bath  and coax the baby. Confinement food is good. She knows what to cook for pregnant mother who is under C-section or natural birth. She teaches the maid how to take care of baby too. Willing to impart her confinement skills to the maid." Ms Jelestina
♥♥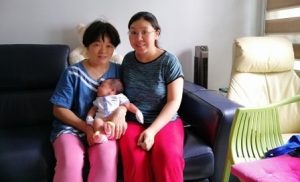 "Aunty (nanny) was very attentive to the needs of my baby and me. She even cared for my family members – my daughter and husband. She helped to guide my new helper to take care of my baby as well as cooking. She also take care of the overall well being of my family in terms of food." Ms Leow
♥♥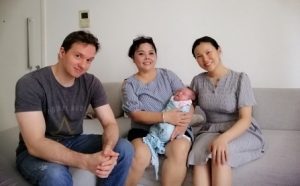 "Auntie Kelly (nanny) is extremely good at cooking confinement food. I had almost no same food in all the 28 days, 3 meals a day. Also, she is very efficient with all tasks: taking care of baby, cleaning up and cooking, etc. She manages without a fuss. At the end of the confinement, our baby is healthy, chubby and has a good routine through day and night. As the mother, I am also healthy even more than before." Ms Ding
♥♥
"(The nanny) very attentive and caring towards baby. She is very patient and will sing to baby. Always do her work with initiative. Even offer to help out with work not included in her scope. In summary, she is someone you can leave your baby with without worrying. She also took care of me very well. Cook according to my liking." Ms Karen
♥♥
"Madam Lee (nanny) has been a great help during my confinement month. She is an independent operator who balanced baby care with the heavy responsibility of cooking the meals for my whole family of eight. She also takes the initiative to boil nutritious soups and desserts for my tea time. For the night feeds, she single-handedly took care of my baby's diaper changes and feeds him with my expressed breast milk, giving me time to rest and pump. Her pleasant demeanor and cheerful, easy going nature makes it easy to talk to her." Ms Rhoda
♥♥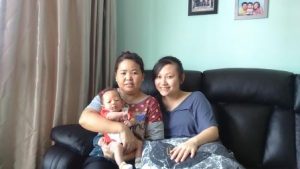 "Nanny was very dedicated and helpful in all aspects. She took care of my baby very well, even wakes up several times every night to feed him. Her cooking was good as well. Overall very satisfied with her service." Ms Ng
♥♥
"Auntie Janet (nanny) was very patient and excellent with baby care. She was able to handle my cranky baby at night. She also can cook quite well and able to give me advice how to boil herbal soups after she left. A friendly and easy going lady to spend the 28 days together." Ms Seah
♥♥
"Mdm Lee (nanny) easy going character is able to communicate with my wife and mother-in-law. She is also attentive to the baby and she woke up instantly at the slight noise from the baby. We don't need to wake up in the night to see how is she handling the baby. She is also a great cook and all of us like her cooking." Mr Ng
♥♥
"Auntie (nanny) is able to provide valuable feedback and advice to us. She is friendly, chatty and able to take care of my baby well. Thank you so much Auntie for taking care of me and my baby. Ms Chua
♥♥
"The nanny is responsible and experience who dotes a lot on my baby. She cooks wonderful food for me for my nourishment. I can fully entrust my baby to her while I rest for my confinement." Ms Quek
♥♥
"She (nanny) is responsible, self-initiated in carrying out her duties. She will let us know what to eat & what not to eat in each phase of the confinement period. She is caring and patient towards the baby." Ms Sharon
♥♥
"The confinement lady, Lai Fan is very responsible & knowledgeable about taking care of babies. She has pretty good cooking skills & her dishes fit our tastes. She is well organised." Ms Tan
♥♥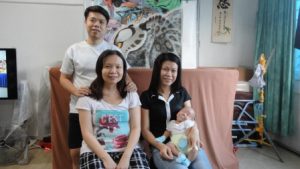 "The overall performance for nanny is good. She is taking care of the baby very well. She is responsible in household chore and cleaning laundry. She is helpful in teaching me confinement food." Ms Sandy
♥♥
"Confinement lady is willing to share her knowledge on baby care patiently especially useful for first time mother like myself." Ms Stella
♥♥
"She (nanny) is a very nice person. Take good care of baby, patient, cook delicious food for mother and family." Ms Chan
♥♥
"Nanny cooks well, she is patient when taking care of the baby. Overall rating is very good. I will recommend her to my friends." Ms Chew
♥♥
"A very friendly, hardworking and cheerful nanny. Good in taking care new born baby. Very helpful and initiative in taking care family members as well as doing housework." Ms Ling
♥♥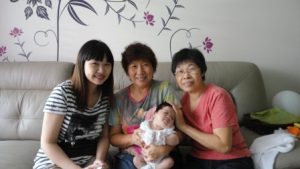 "(The nanny) possess good cooking skill and working attitude. Auntie is also very attentive to my baby and takes good care of her." Ms Jen
♥♥
"Overall take care of baby wise is good, the cooking dishes is good as well. She (nanny) can cook variety of dishes and soups. Laundry wise is good as well." Ms Huang
♥♥
"Ms Liew (nanny) is good in doing the household chores, cooking confinement food and looking after the baby." Ms Christabel
♥♥
"The nanny is very observant as she will observe what are the food that the mother likes or dislikes then she will make an effort not to cook those food that the mother dislikes." Ms Koh
♥♥
"The confinement nanny is clean and neat." Ms Jane
♥♥
"Excellent service." Ms Enamun
Please contact us NOW for more details.