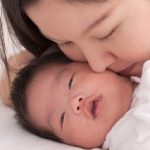 Welcome to Mommycare Confinement Nanny Services
Mommycare is a legally registered confinement nanny agency (License No: 11C5408) that specializes in providing quality confinement nanny services to its clients. All our nannies are issued with valid work permits from Singapore Ministry of Manpower for each job engagement.
We believe in providing quality confinement care experience to our clients. We listen to our clients' needs and requirements so that the right matching of nannies can be done successfully.
We value our clients' feedback so as to maintain a high standard of confinement care service offered by our nannies and provide better customer service to our clients.
Please call 9739 5078 to speak to our consultant for more details.